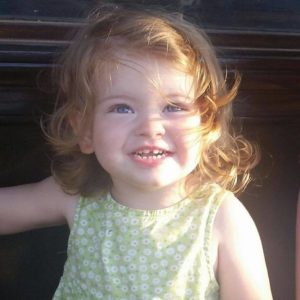 Our daughter Clara is a bright, funny, happy, toddler from Los Angeles, CA, who was diagnosed with a rare, genetic, white matter brain disease (Leukodystrophy) just two weeks before her 2nd birthday. Of the 130-million babies born worldwide each year, only a few thousand are born with any type of Leukodystrophy. There are more than 30 types of Leukodystrophy.  The Leukodystrophies are often described as the cruelest of diseases because the children develop typically to a point, but then regress and are often robbed of their ability to walk, speak, eat, and breathe on their own.  Many children with Leukodystrophy unfortunately do not survive childhood.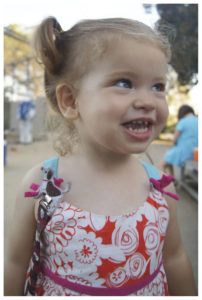 This is naturally an unspeakably difficult time for our family, but we felt strongly that sharing Clara's journey as it unfolds – wherever it leads – may help others, and would also be a good way for us to provide information and updates to people who care and want to help, so here we are.
Clara's Leukodystrophy was first discovered during an MRI of her ears as we were considering a cochlear implant for Clara's hearing impairment. The MRI of Clara's ears glimpsed part of her brain, and what was seen sent medical teams into immediate action. Further MRI testing was conducted of her brain and spine and numerous other tests were conducted. In short, what started as a routine procedure related to her treatable and manageable hearing impairment, launched our family into an unexpected, difficult journey to save Clara's life.  We are all part of #TeamClara now.
---
SPRINGING INTO ACTION 
The initial presumptive diagnosis (since ruled out) was Metachromatic Leukodystrophy (MLD.) MLD is a fatal diagnosis, but one of the few Leukodystrophies treatable before symptoms begin through experimental gene therapy (only available in Italy) or with hematopoietic stem cell or bone marrow transplant.
We were devastated, gobsmacked and heartbroken, but could not allow the shock to paralyze us. If the MLD diagnosis would have been confirmed, Clara would have needed to be in treatment immediately, while still asymptomatic.  The family mobilized around the clock, and within 1 week of her diagnosis, we arrived with Clara at the Children's Hospital of Pittsburgh's Brain Care Institute, Program for the Study of Neurodevelopment in Rare Disorders, led by renowned Leukodystrophy expert, Dr. Maria Escolar. 
Targeted genetic and enzyme testing for MLD were negative, showing MLD is not Clara's type of Leukodystrophy.  And, several other progressive but asymptomatically treatable forms of Leukodystrophy have also been ruled out.  Clara's type of Leukodystrophy is currently unknown and diagnostic testing is ongoing.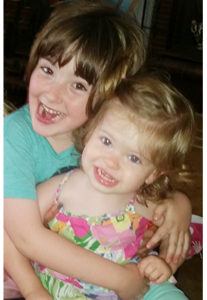 We are also in consultation with Dr. Adeline Vanderver at Children's Hospital of Philadelphia's Leukodystrophy Center of Excellence, with whom we were connected through the leadership of the MLD Foundation, a non-profit dedicated to advancing knowledge and resources for MLD and other related diseases.  
Dr. Vanderver specializes in genome work and identifying unknown Leukodystrophies.
---
DIAGNOSTIC JOURNEY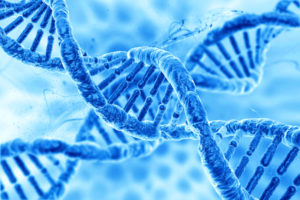 To diagnose her type of Leukodystrophy, Clara will undergo Whole Genome Sequencing.  Whole Genome Sequencing sequences a person's complete DNA – about three billion base pairs, including all coding (exons) and noncoding (intron) nuclear DNA as well as mitochondrial DNA. This allows researchers to generate immense quantities of data, which can then be analyzed.  
Whole Genome Sequencing should not be confused with Whole Exome Sequencing (WES) which analyzes 1.5% of the three billion base pairs of DNA within the whole human genome.  For rare diseases, Whole Genome Sequencing provides doctors and researchers significantly more information to comb through, which provides greater certainty that a diagnostic conclusion was not missed. 
Whole Genome Sequencing should also not be confused with genotyping, the commercially available genetic tests that can detect the possibility for a person to carry specific diseases known to affect certain highly targeted genes or that can generalize information about a person's ancestry. 
The complex and scientific process of Whole Genome Sequencing can take months to conduct and requires significant clinical expertise.  It has only been an available option for a handful of years, is still quite costly and is considered "experimental" (ie: not covered) by most insurance companies.
---
OUR HOPE – PLEASE HOPE WITH US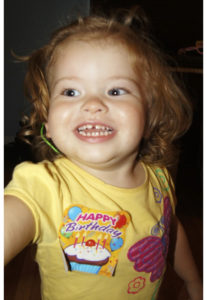 The best case scenario is that Clara's type of Leukodystrophy will be able to be identified through gene sequencing, and will be determined to be stable (non-progressive).
This would mean with some ongoing assistance and intervention, Clara will continue to hit many milestones and live out a natural life. We hope with every atom of our beings that Clara's Leukodystrophy – whichever type it is – will not be progressive.  WE HOPE FOR THIS MIRACLE.  PLEASE HOPE WITH US.
---
OTHER POSSIBLE OUTCOMES
If Clara's type of Leukodystrophy is identified as a progressive type, and no cure is found before symptoms begin, she will maintain her cognitive ability, managed by gray matter in the brain, but over time she will lose neurological abilities controlled by the white matter. Those include the ability to walk, talk, control her body, eat and breathe on her own. This is a horribly heartbreaking scenario for us as parents to even consider, which is why we are so supportive of research on these diseases, and hopeful that medical breakthroughs in gene therapy will be quickly forthcoming, in time to alter this terrible disease's theft of our daughter's bright future.
It is also possible that Clara has an "unknown" Leukodystrophy (more are discovered each year.) Clara will be one-of-a-kind, which means only time will tell if Clara's condition will be stable, or progressive, and no one will be able to predict how severely or how quickly neurological degradation may occur – or if it will.  In that case, it will also be unknown if symptoms of Clara's disease will manifest during childhood, adolescence, adulthood, or not at all. This is the agony of the great unknown about Leukodystrophy, and is another important reason why medical research is critically important.  Gene therapy / modification technology is advancing at light speed, and there is hope that whichever gene is affecting Clara's white matter may someday be able to be fixed.  It sounds far fetched, but it's being done with one form of Leukodystophy and a few other diseases already – and it's working.  
Research is being done to classify and track the progression of these diseases throughout the natural life of the patient so that someday those with the same diagnosis will have a better understanding of what to expect, and so that additional research can be done to find treatments and cures for the various forms of Leukodystrophy.
For now, the true understanding of all the various forms and manifestations of Leukodystrophy is just beginning.  See the Advocacy page and Clara's Medical Team page for more information on those issues.
---
#TEAMCLARA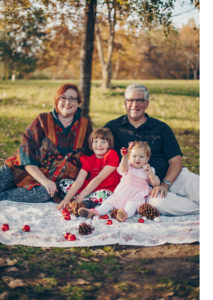 Meanwhile, during this difficult time of uncertainty for the grown-ups in her life, Clara is still Clara – the happy, determined toddler who wins everyone's hearts.
We are doing our best to stay strong and keep giving Clara the care she needs to grow, learn and thrive until such time as she cannot.  If a miracle occurs, and a cure is found, that day will never come.
WE HOPE FOR THIS MIRACLE.  PLEASE HOPE WITH US.
Be a part of the ever-growing  #TeamClara. Please send good thoughts, prayers, meditations, positive intentions, light & love – whatever you believe.  We need it.  It all surrounds Clara with positive, caring energy and we're grateful.
There is hope for Clara. With your help, we will find it.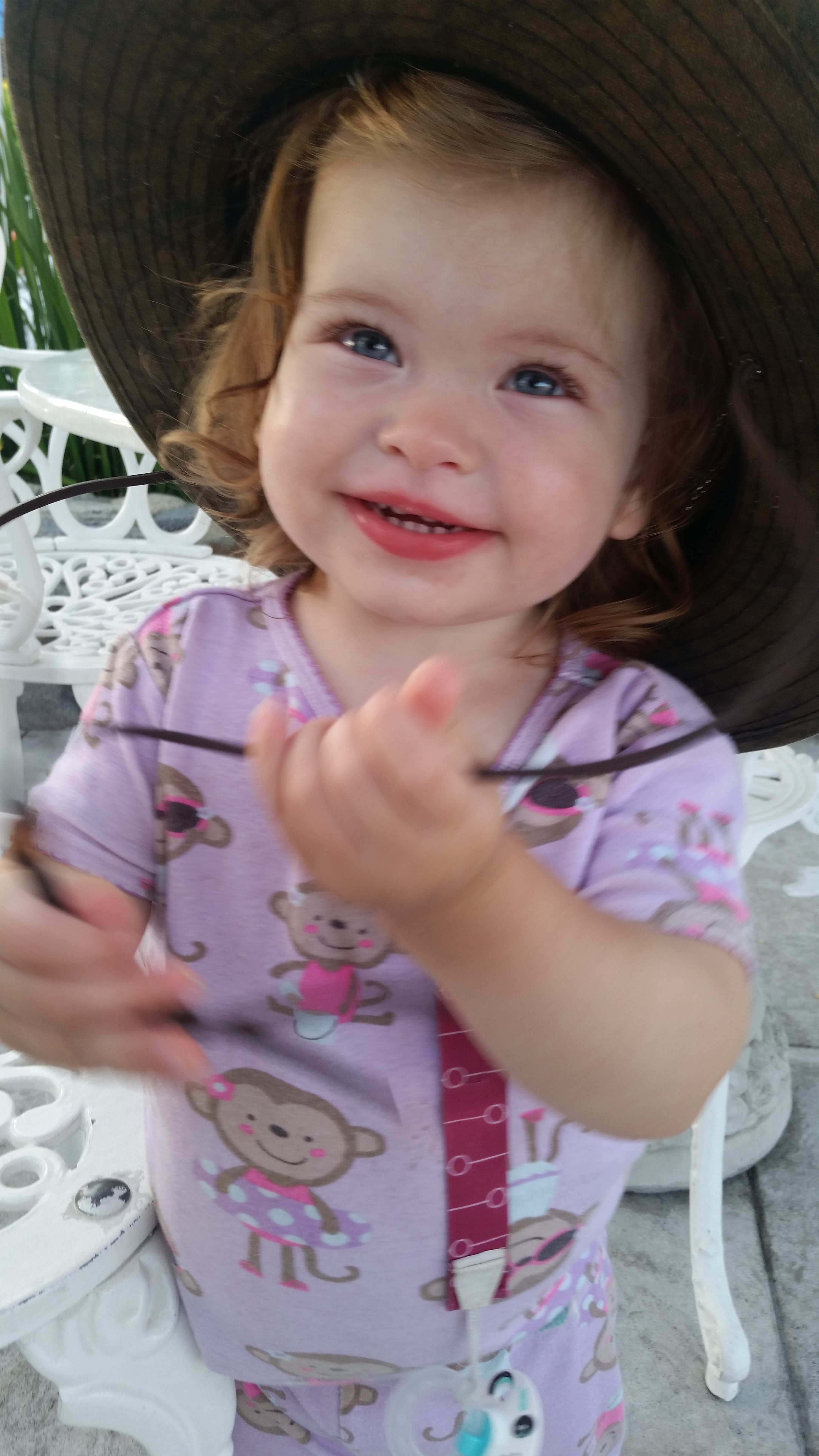 THANK YOU.
---
Home        Leukodystrophy        Help        Updates
Medical Team        Advocacy        Gallery        Contact
---
The Miracle for Clara web site was generously constructed by Isaac Cuchilla.